Handicap Lifts Reviews – How to Feel Independent With the Best Lifting Devices?
With stair lifts a mountain of stairs in your house, or a door of your vehicle is no longer an obstacle. The choice of the appropriate lift among a large selection of types available on the market depends on location features and the physical condition of a user. It is important to single out 3 types of lifts which are:
Stair chair lifts;
Handicap wheelchair lifts;
Vehicle wheelchair lifts;
First type of lifting system consists of a chair attached to the stairway. It runs on two rails which are bolted to the staircase. This system may be used by a person not restricted to a wheelchair. The lift is popular among aged, and obese people, and those who suffer from back or legs injuries. Chair lifts may be installed inside or outside of a house. A wheelchair lift is a comfortable platform which brings a wheelchair with a person and moves them up and down the stairs of a two-story or three-story house. Outdoor vertical versions of this lift can help a physically handicapped person to overcome porches and main entrance stairs. A vertical platform lift may be used by a healthy person as well. In cases, when it is often needed to raise an empty but heavy wheelchair to the porch of a house, the vertical lift platform is the best solution. Vehicle wheelchair handicap lifts avoid disabled people from the discomfort of getting into a car. There are special vans which are sold with a preliminary installed wheelchair lift. Otherwise a car should pass some modifications for a certain type of lift construction. There are several types of vehicle lifts. Very popular is a platform wheelchair lift. The platform may be folded inside of a car vertically. It is able to handle a wheel chair with a person. Though it is very easy to use it, this lift takes a lot of room for operation. More compact version of a wheelchair car lift is a rotary lift. It is manually swung out and then it is dropped to the ground. The disadvantages of this lift are a small space for a wheelchair and limited weight-carrying ability. The most expensive type of vehicle lift system is underneath car lift. A platform of the lift is hidden under the vehicle. If it is necessary to unload the wheelchair with a person from a van, the platform elevates to the vehicle floor level so a wheelchair enters it easily. Then it lowers the chair to the ground. Such lift construction saves a lot of cabin capacity. The lift is regulated with the help of remote control. Electric wheelchair car lifts may use a car energy source but it is better when a lift has its own backup battery.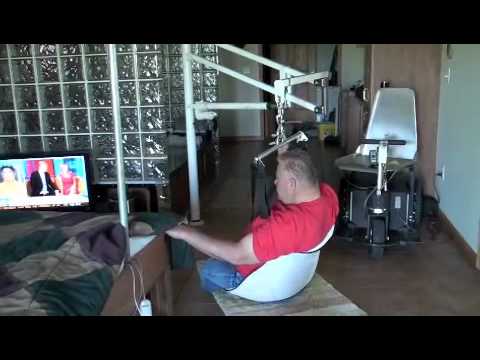 Handicap lifts are offered by different manufacturers. Before buying you should check if all the features and mechanisms work correctly.

---
Comments are closed.