Stair Lift Reviews – Variety of Indoor and Outdoor Chairlifts
Many reviews presented by the users help to choose the most suitable system for certain needs and locations. An ordinary stair lift chair is designed for a person with some muscles or joints disorders which makes it hard to move between floors of the house. Usually the system includes a chair attached to a staircase. The seating can move along a special rail bolted to the staircase. Based on the shape of a staircase construction they distinguish between curved and straight stair lift systems. Stairlifts for straight staircases are less expensive than those attached to curved stairways. Also they are much easier to install. The installation of such the system takes one hour of time, in case when the system mounting is made by a professional. In vertical stair lifts a chair rail can be connected with a stairway or it may be mounted to the wall. Stair lifts for curved stairs construction are quite expensive systems because they are made by manufacturers on a buy-order basis. Such stair lifting systems are custom-made because curved stairways have different quantity of corners and half-landings. There are also outdoor stair lift systems. For instance, Acorn produces outdoor Superglide stair lift which is very reliable. The switches and operating mechanisms are sealed and protected from weather influence. Its construction is made of aluminum. Steel components are plated with zinc and are highly durable. The system is equipped with swiveling chair which can be folded up. The chair and working components are protected from rain and snow with a special cover which is included in a stair lift set. This outdoor stair lift is provided with two infrared remote controls. The system operates silently even during power outages.
The Value of the Matter
Searching the web we may find that the prices for different stair lift units are high. Standard models may cost from $2800 to $4000. The value of custom-made systems sometimes begins with $15000. If your budget is limited, it is more profitable to buy pre-owned or refurbished stair lifts. But in this case it is important to pay your attention to a name of the brand and to the warranty term. For instance, Bruno is a company with 20 years of experience in producing stair lifts. It offers two types of high quality outdoor and indoor straight systems and custom-made curved systems. The company takes into account the height and weight of every individual client. All their products are certified with ISO-9001 standard.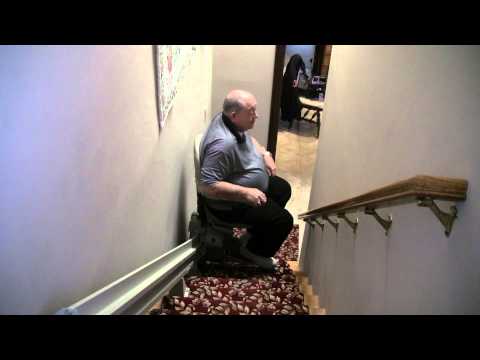 The comparison of multiple lift systems will help you to choose the most suitable system for your needs.

---
Comments are closed.